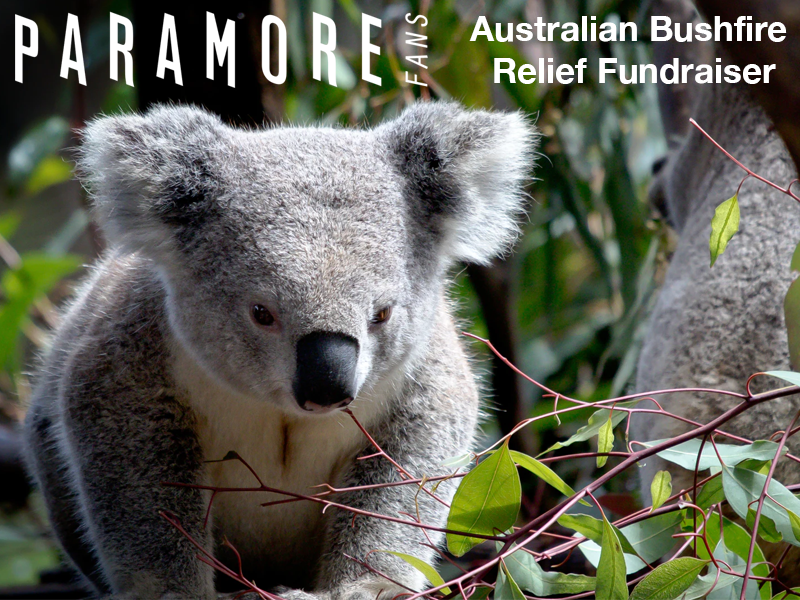 ParamoreFans Australian Bushfire Relief Fundraiser
ParamoreFans is hosting a fundraiser/giveaway to raise money for WIRES, a non-profit organization that is currently assisting with the rescue and rehabilitation of wildlife affected by the massive bushfires destroying Australia.
As an added bonus, we'll be giving those who donate the chance to enter into a drawing for one of three awesome prizes, including signed Paramore posters and merch.
Please visit https://www.justgiving.com/fundraising/paramore-fans to donate today!