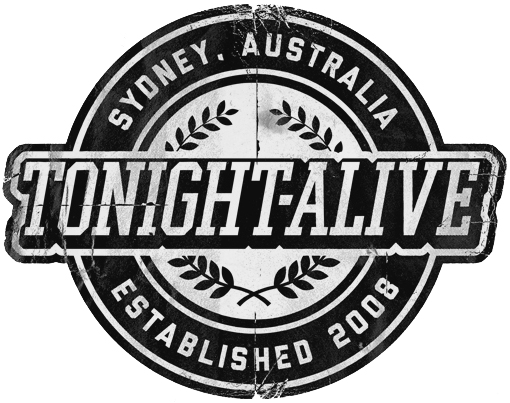 It seems like not many rock bands make it out of Australia, but are we ever glad these guys did! Tonight Alive is a pop-punk band out of Sydney, and since releasing their full-length debut 'What Are You So Scared Of?' towards the end of 2011, they've managed to steal PF.com's hearts, and we haven't been able to get them back… nor do we want to. Listen to any of their songs or catch one of their live shows, and we guarantee you'll be smitten too!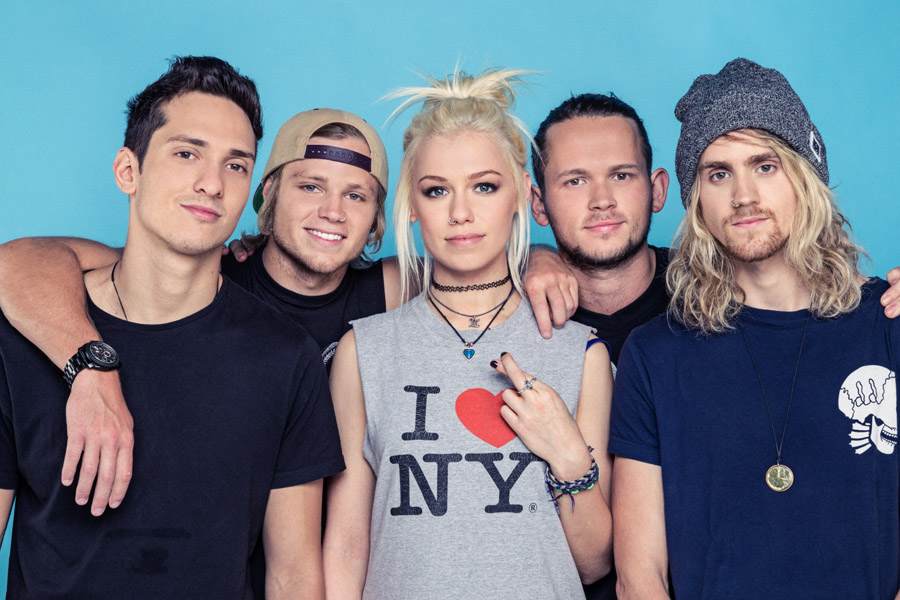 Just five years after forming in 2008, Tonight Alive – consisting of vocalist Jenna McDougall, guitarists Whakaio Taahi and Jake Hardy, bassist Cameron Adler, and drummer Matt Best – are already putting on shows as if they have been playing together for twice as long. With inspirational lyrics, killer guitar work, energy for days, and an incredibly positive message, it's hard not to be impressed. To top it all off, the members of Tonight Alive are some of the most friendly and gracious people we have ever had the pleasure of meeting. It's hard not to become a fan after you check out their music, but it's impossible not to support them after talking to them for a little while.
We could honestly go on about Tonight Alive all day long, and if we didn't think you'd get tired of us, we totally would, but it's time to let their music speak for itself. Please check out the videos and links below, and prepare to fall in love. This band is destined for big things, and we can't wait to see them happen!
UPDATE: Just when we thought our love for this band couldn't get any stronger, they went ahead and released their second album The Other Side… just listen to them already, for God's sake! This album is amazing! Those big things we said they were destined for? They're in the works as we speak.
Here's the brand new video for "Come Home," one of our favorites from The Other Side.
You can buy it on iTunes by clicking HERE or pick it up at your local record store!
You should also check out this incredible acoustic version of "The Ocean" that Jen and Whak did for PureVolume.
Check out all of their acoustic stuff, while you're at it, cause it's all great!

---
TOUR DATES: 
FIRST US HEADLINER… WOO!!
Oct 23 – Ottobar – Baltimore, MD
Oct 24 – Kingdom – Richmond, VA
Oct 25 – Greene Street – Greensboro, NC
Oct 26 – Hell At The Masquerade – Atlanta, GA
Oct 27 – The Social – Orlando, FL
Oct 29 – The End – Nashville, TN
Oct 30 – A&R Music Bar – Columbus, OH
Oct 31 – Chameleon – Lancaster, PA
Nov 01 – The Waiting Room – Buffalo, NY
Nov 02 – The Studio @ Webster Hall – New York, NY
Nov 03 – The Altar Bar – Pittsburgh, PA
Nov 05 – The Loft – Lansing, MI
Nov 07 – The Rave – Milwaukee, WI
Nov 08 – O'Gara's Garage – St. Paul, MN
Nov 09 – Vaudeville Mews – Des Moines, IA
Nov 10 – Marquis Theater – Denver, CO
Nov 11 – The Murray Theater – Murray, UT
Nov 13 – El Corazon – Seattle, WA
Nov 14 – Hawthorne Theatre – Portland, OR
Nov 15 – The Alley – Sparks, NV
Nov 17 – Slim's – San Francisco, CA
Nov 19 – The Roxy Theatre – West Hollywood, CA
Nov 21 – Chain Reaction – Anaheim, CA
Nov 22 – Nile Theater – Mesa, AZ
Nov 23 – SOMA San Diego – San Diego, CA
WARPED TOUR AUSTRALIA
Nov 29 – RNA Showgrounds – Brisbane, AUS
Nov 30 – Coffs Harbour Showgrounds – Coffs Harbour, AUS
Dec 01 – Barangaroo – Sydney, AUS
Dec 06 – Exhibition Park – Canberra, AUS
Dec 07 – Flemington Racecourse – Melbourne, AUS
Dec 08 – Bonython Park – Adelaide, AUS
Join the Tonight Alive discussion over on the PF Boards!
Keep up with Tonight Alive online:
Official Site
Twitter
Facebook
YouTube
VEVO
Like what you hear? Support the band and download their music on iTunes!