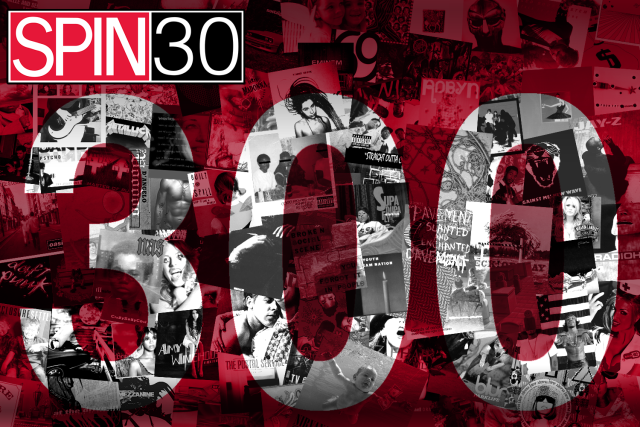 'Paramore' on SPIN's 300 Best Albums of the Past 30 Years
A Grammy, an ASCAP award, a gold album… Paramore's finishing up the Self-Titled album cycle with some pretty awesome honors, and this one's no exception. 'Paramore' finds itself on SPIN's list of the 300 Best Albums of the Past 30 Years – and at #228, no less!
228. Paramore, Paramore (Fueled By Ramen/Atlantic, 2013) 
Paramore's self-titled album saw 24-year-old Hayley Williams on her grown-up s—t, with an album big and smart and tuneful enough to make radio programmers forget that rock music on Top 40 wasn't really a thing anymore in 2013, led by lyrics that excoriated anyone who lacked the maturity and ambition to even attempt to get on her level. "I hope I die before I get old," the (mostly male) brat-punk contingent still quipped, and "Well then why don't you already?" was Williams' room-silencing reply. — ANDREW UNTERBERGER
Click here to see the other 299 albums that made the list. There are plenty more amazing ones worth checking out!